Plus size beauty.. make it shine!
Tips how to select plus size clothing and where to get it altered in Toronto.
Through many centuries, full figured women inspired the best painters of all times and nations to depict them in canvas. We can see those creations of Rubens, Raphael, Kustodiev (a famous Russian artist who painted exclusively plus size women) and many, many others proudly hanging on the walls of the best museums all over the world.
How did it happen that now those gorgeous women don't feel comfortable in our society? (I have to underline that I am not talking here about women with health problems – this is another topic.) How come fashion has turned its back on them?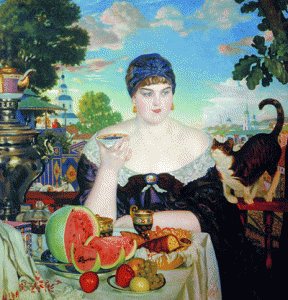 Only a few designers really work for them and produce some ideas for plus size women, and even fewer manufacturers and retailers produce nice clothes for them.
I want you to always remember that you are beautiful.
You just have to know what to wear to underline and show off that beauty. You are who you are – and the way you present yourself to the world can send a powerful message of style and elegance, confidence and beauty. As a dressmaker, I have been working with full figured women for decades and accumulated enough knowledge on this topic to write a book. I may do it one day when I retire, but before that I wanted to share my bits of advice about style for plus size women to help them look beautiful right now.
Do's and don'ts of the style for plus size women:
Don't wear an outfit consisting of two differently coloured pieces. It visually divides your body in half and makes it look wider. Tall women are an exception.
Do prefer pants to skirts.
Do wear long skirts. If you like skirts, long ones are your best bet.
Do show off your nice legs. How? Make slits in your long skirt up to whatever place you feel comfortable. Try sitting in it before you make a decision – remember, in a sitting position skirts go 3" up.
Don't ever tuck your tops inside your pants or skirts – let them hang nicely and show your curves. Curves make the woman!
Don't buy garments made of stiff fabrics (like taffeta, for example) – go for flowing, flexible materials like crepe, satin, chiffon, soft wool etc.
Do wear open jackets and vests over dresses and tops. The colour of you jacket can be different but not contrasting.
Do avoid horizontal stripes on any of your clothes.
Do pay attention to the neck line of the plus size clothes you select. An oval or V type neckline is your best choice.
This is the toughest one. Your clothes should be fitted but never tight!
Now, armed with my advice what not to wear, you can shop confidently and look for garments that visually make you look slimmer, or at least don't make you look bigger. Mind you, looking for plus size clothes can be exhausting – many manufacturers use wrong patterns that don't reflect the curves of plus size women. It seems like they take a size 0 dress pattern and blow it up big. Hello! Full figured women have breasts! It would be nice to account for that in your creative process!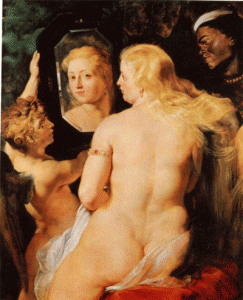 I've designed personal patterns for plus size women and men for decades. I know the feeling when my client first tries on her dress and cannot take her eyes away from the mirror and calls it magic. I can make this magic happen for you! You have several choices, when it comes to stylish garments:
Get my professional advice on your own personal style and recommendations designed just for you on what kind of clothes to look for. You can come in person if you are in Toronto, or correspond with me by e-mail. Fashions differ, but the rules of visual presentation are the same whether you are in Russia or Canada.
Buy clothes that are one size bigger and bring them to me to make alterations if you happen to live in Toronto or GTA.
Let me design your personal pattern and use it with your dressmaker.
Let me make your dress.
I've met a lot of women whose body changed rapidly due to pregnancy, illness or stress in their lives. It was tough for them to adjust their body image, and they were at a loss what to wear now. Many of them were wearing T-shirts and shapeless clothes for years waiting for the time when they slim down and can look their best.
You don't have to wait! Every moment of your life can be made beautiful. Every shape has its beauty and all you need is to find your new look that let you enjoy your life right now. Let me help you to look and feel great!
So there are many ways to LOOK slimmer wearing proper clothes – but what if you want to GET slimmer?
Try eating healthy foods – it is the only sure way to lose your weight without losing your health.
Go to www.Choose-Healthy-Food.com and find out about benefits of eating right and a lot of easy healthy delicious recipes!